Fantasy T-Shirts in Big and Tall 3XL 4XL 5XL 6XL 7XL 8XL 9XL and 10XL
Fantasy Big & Tall Shirts that are Simply Magical
Love fantasy? This one's for you: NeatoShop's wide selection of fantasy shirts. From magical realism, sword and sorcery to fairy tales, from grimdark to gothic fantasy, from wizards and elves to djinn and dragons - we've got the graphic tees fit for a king or a queen, and everyone in between.
Whether you're a fan of popular series like Lord of the Rings, The Witcher or Harry Potter, or emerging YA fantasy series, we've got the fan art that you'll love, all created by indie artists from around the world.
Best of all, our fantasy shirts are available in a huge range of inclusive sizes, including our specialties: Plus Sizes and men's Big and Tall Sizes. Worldwide shipping and at a great price, too!
Unisex and Ladies Slim Fit T-shirts: S M L XL and 2XL
Big and Tall Shirts for men: 3XL 4XL 5XL 6XL 7XL 8XL 9XL and 10XL
Plus Size Curvy T-Shirt: Size 1 (14/16), Size 2 (18/20), Size 3 (22/24), and Size 4 (26/28)
We know that one size does not fit all, so if you need a hard-to-find oversized shirt, please don't hesitate to contact us - we'd be happy to help you with a custom print!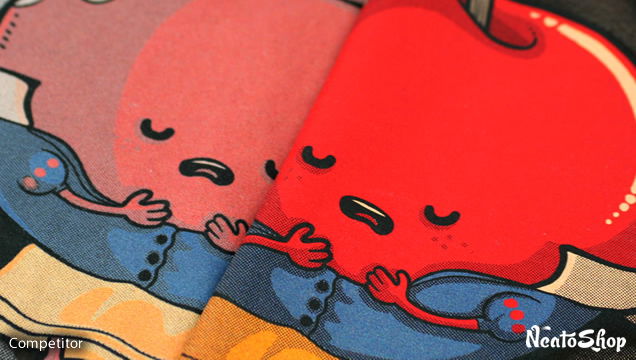 Quality Matters
See side-by-side comparison ›