Science Fiction (Sci-Fi) T-Shirts in Big and Tall 3XL 4XL 5XL 6XL 7XL 8XL 9XL and 10XL
Awesome Sci-Fi Big & Tall Shirts
Love sci-fi? You'll love NeatoShop's wide selection of science-fiction shirts! Whether you love space operas, tech noir, cyberpunk, dystopian or post-apocalyptic worlds, we've got the tees you'll love to wear every day.
From the popular Star Wars, Star Trek, Doctor Who, and the Alien series … to the more obscure and specialized franchises (and everything in between), we've got tons of fan art made by indie artists from around the world.

Best of all, our science fiction shirts are available in a wide range of inclusive sizing (including our specialty: Plus sizes and Big and Tall sizes), with worldwide shipping.

Unisex and Ladies Slim Fit T-shirts: S M L XL and 2XL
Big and Tall Shirts: 3XL 4XL 5XL 6XL 7XL 8XL 9XL and 10XL
Plus Size Curvy T-Shirt: Size 1 (14/16), Size 2 (18/20), Size 3 (22/24), and Size 4 (26/28)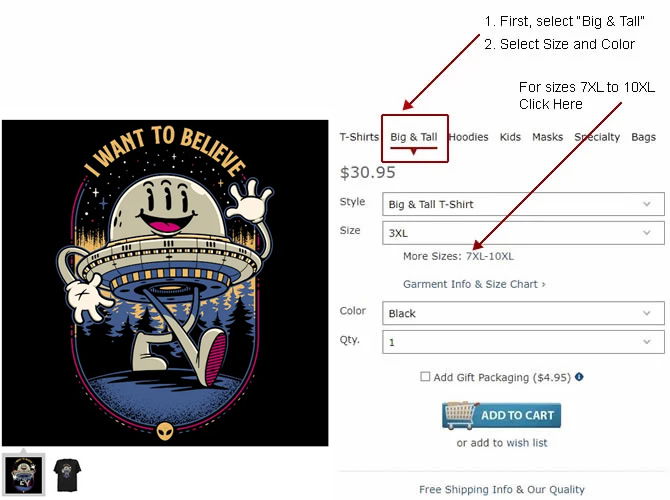 One size does not fit all - so if there's a hard-to-find oversized shirt that you need, please let us know and we'll be happy to help you with a custom print.
More Sci-Fi Big & Tall Selections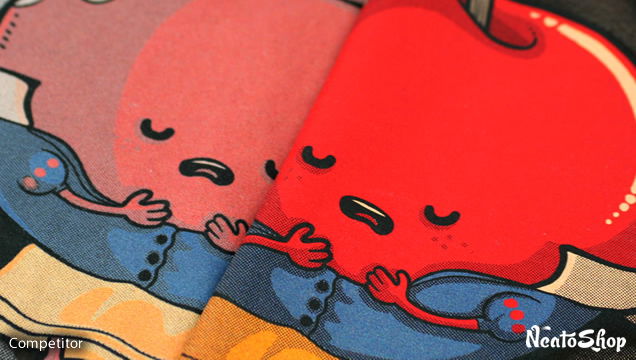 Quality Matters
See side-by-side comparison ›