Funny T-shirts in Big and Tall 3XL 4XL 5XL 6XL 7XL 8XL 9XL and 10XL
We laugh at size limitations: Funny Big & Tall T-Shirts are here!
There's no size limit to laughter, so our large selection of funny T-shirts are available in inclusive sizings. From slapstick comedy to cheeky one-liners, silly cartoons and clever funny sayings, there's a shirt here that'll fit your sense of humor.
Whether you love watching standups, binging on rom-coms or just love to spread cheer by wearing a tee that'll bring a smile to everyone who gets the in-joke, you'll find something here that's right for you ... and in your size, too!
Our funny shirts are available in a huge range of inclusive sizes, including our specialties: Plus Sizes and unisex's Big and Tall sizes at a great price. Worldwide shipping is also available
Unisex and Ladies Slim Fit T-shirts: S M L XL and 2XL
Big and Tall Shirts: 3XL 4XL 5XL 6XL 7XL 8XL 9XL and 10XL
Plus Size Curvy T-Shirt: Size 1 (14/16), Size 2 (18/20), Size 3 (22/24), and Size 4 (26/28)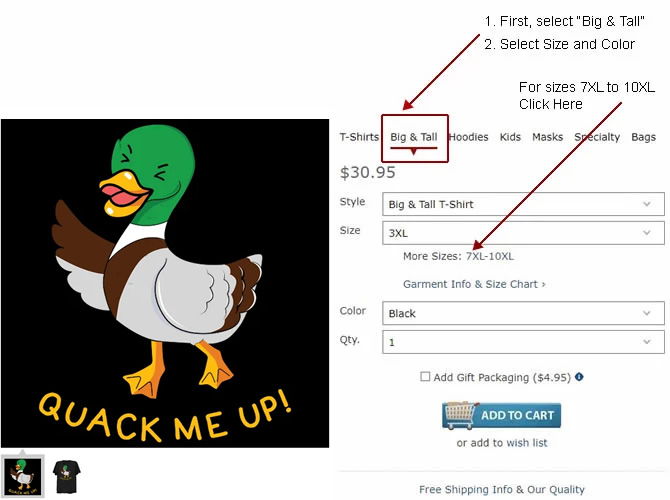 We know that one size does not fit all, so if you need a hard-to-find oversized shirt, please don't hesitate to email us - we'd be happy to help you with a custom print!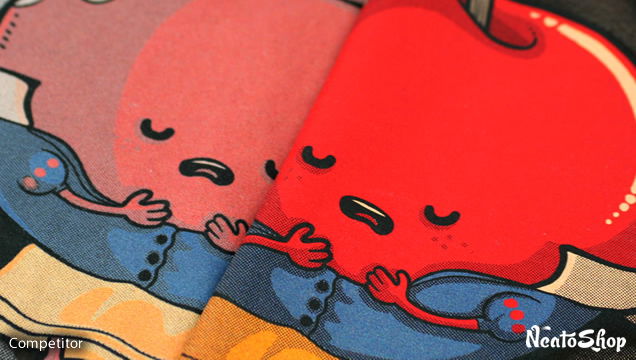 Quality Matters
See side-by-side comparison ›