Horror T-Shirts in Big and Tall 3XL 4XL 5XL 6XL 7XL 8XL 9XL and 10XL
Frightfully Great Horror Big & Tall Shirts
Horror movie fans, this one's for you: NeatoShop's huge selection of horror shirts. Whether you love dark fantasy, ghost stories, or splatterpunk - from Lovecraftian monsters and werewolves to witches and vampires - we've got many graphic and gory tees that you'll be dying to wear!
From popular horror series Friday the 13th, Halloween, Hellraiser and Saw to the indie folk horror Midsommar and more, we've got tons of fan art by artists from around the world.
And even better: our horror shirts are available in a wide range of inclusive sizes, including Plus Sizes and men's Big and Tall Sizes, with worldwide shipping and at a ghoulishly unscary prices!
Unisex and Ladies Slim Fit T-shirts: S M L XL and 2XL
Big and Tall Shirts for men: 3XL 4XL 5XL 6XL 7XL 8XL 9XL and 10XL
Plus Size Curvy T-Shirt: Size 1 (14/16), Size 2 (18/20), Size 3 (22/24), and Size 4 (26/28)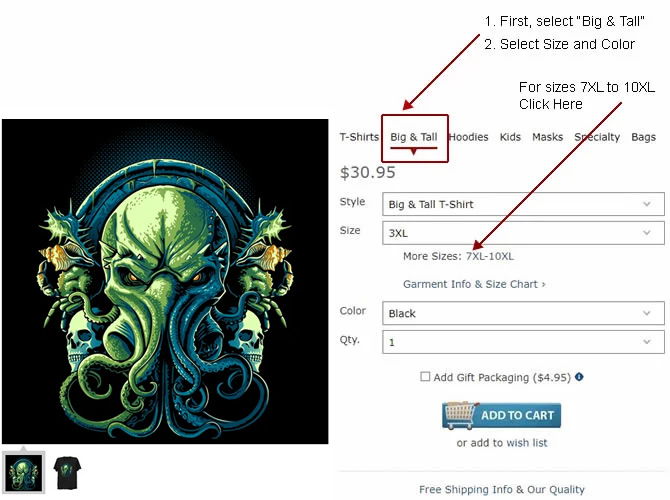 One size does not fit all, so if you've got that hard-to-find oversized T-shirt you've been looking for, don't hesitate to let us know - we'd be happy to help with a custom print.
More Horror Big & Tall Selections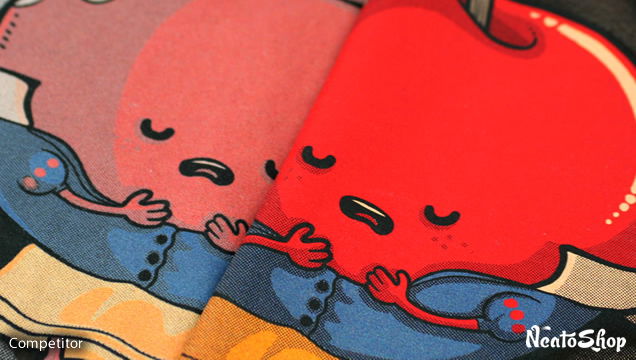 Quality Matters
See side-by-side comparison ›