Cinco de Mayo T-Shirts in Big and Tall 3XL 4XL 5XL 6XL 7XL 8XL 9XL and 10XL
Cinco de Mayo Big & Tall Shirts
Let's celebrate Cinco de Mayo in style! Celebrate Mexican culture and heritage on the fifth of May by wearing a festive tee from the NeatoShop.
Mariachi? Taco? Cinco de Mayo in Big & Tall T-shirt? Check, check and check!
Wear a funny tee to your local parade. Our Cinco de Mayo T-shirts are available in a huge range of sizes, including our specialties: Plus Sizes and Big & Tall sizes. Worldwide shipping available.
Unisex and Ladies Slim Fit T-shirts: S M L XL and 2XL
Big and Tall Shirts for men: 3XL 4XL 5XL 6XL 7XL 8XL 9XL and 10XL
Plus Size Curvy T-Shirt: Size 1 (14/16), Size 2 (18/20), Size 3 (22/24), and Size 4 (26/28)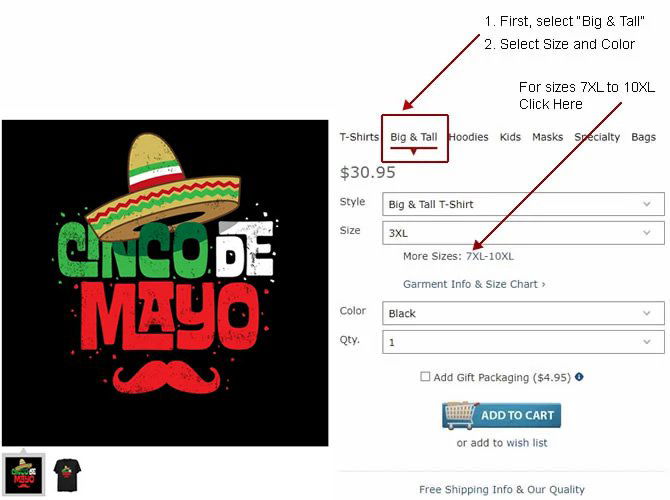 We know that one size does not fit all, so if you need a hard-to-find oversized shirt, please don't hesitate to contact us - we'd be happy to help you with a custom print!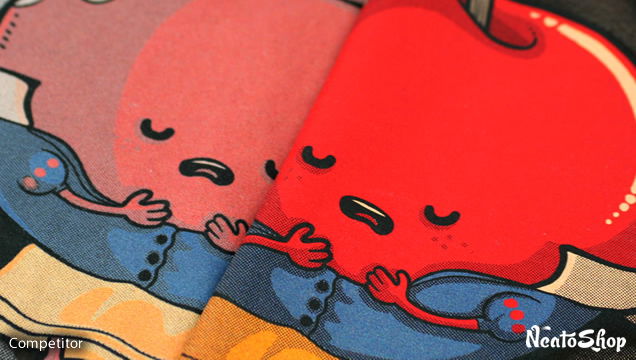 Quality Matters
See side-by-side comparison ›