Halloween Big and Tall T-Shirts in 3XL 4XL 5XL 6XL 7XL 8XL 9XL and 10XL
Frighteningly cool Halloween Big & Tall Shirts
If you've been looking forward all year to October 31st, then check out NeatoShop's huge selection of Halloween shirts! We've got spooky fun pumpkin designs, cute skeletons and even cuter witches and monsters. If horror characters are more to your liking, we've got them too! All of our tees are designed by indie artists from around the world.
Best of all, Halloween T-shirts are available in a wide range of inclusive sizing, including our specialty: Curvy, Plus Sizes and men's Big and Tall sizes up to 10XL at great prices that'll have you scream with delight. Worldwide shipping available.
Unisex/men's and Ladies Slim Fit T-shirts: S M L XL and 2XL
Big and Tall T-shirts: 3XL 4XL 5XL 6XL 7XL 8XL 9XL and 10XL
Curvy/Plus Size T-Shirts: Size 1 (14/16), Size 2 (18/20), Size 3 (22/24), and Size 4 (26/28)
Youth Sizes: S M L XL and 2XL
Baby Snapsuits: 6 mo., 12 mo., 18 mo., and 24 mo.
Toddler Shirts: S M L XL and 2XL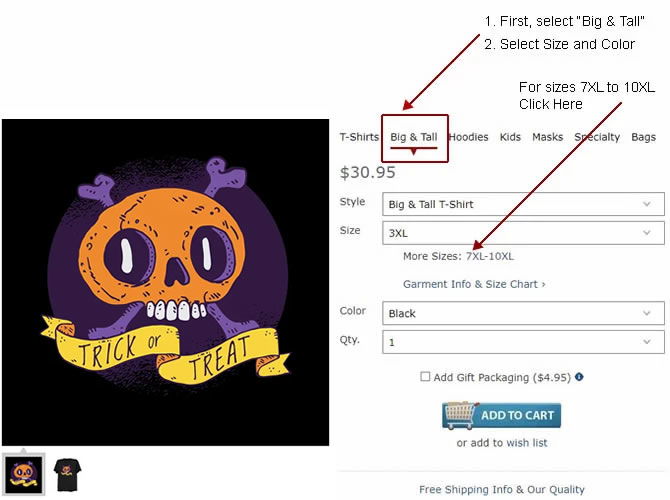 One size does not fit all! If you'd like a Halloween shirts in a hard-to-find size, we'd be happy to help with a custom print!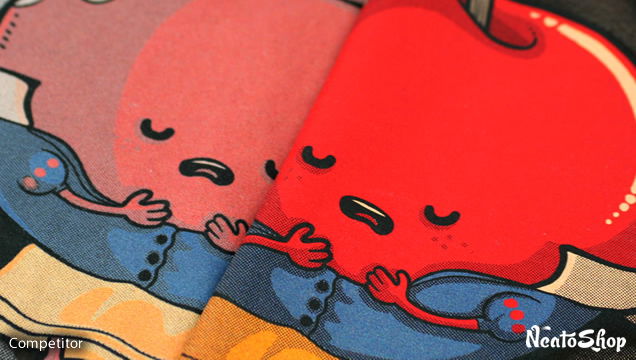 Quality Matters
See side-by-side comparison ›