Video Games T-Shirts in Big and Tall 3XL 4XL 5XL 6XL 7XL 8XL 9XL and 10XL
Video Games Big & Tall Shirts for Your Favorite Gamer
What's better than playing video games? Playing video games while wearing a tee featuring your favorite character, of course!
Whether you're into fighting games or side-scrollers, RPGs or FPS, rhythm action or battle royales, we've got the perfect video game shirt for you.
Mario? Check! The Last of Us? Check! Metroid? Zelda? FF7? Check, check and check!
And because gamers come in all sizes, our video game tees are available in inclusive sizing, including Big and Tall sizes up to 10XL. No power-ups needed for Curvy and Plus Sizes, either.
Unisex and Ladies Slim Fit Shirts: S M L XL and 2XL
Big and Tall Shirts: 3XL 4XL 5XL 6XL 7XL 8XL 9XL and 10XL
Plus Size Curvy T-Shirts: Size 1 (14/16), Size 2 (18/20), Size 3 (22/24), and Size 4 (26/28)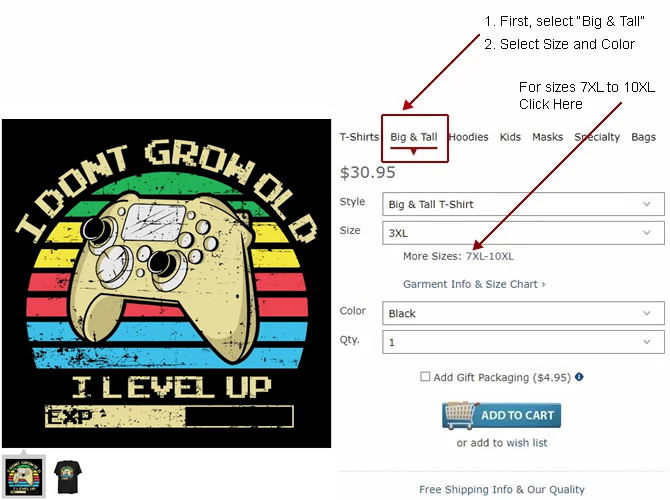 One size does not fit all, so if you need a hard-to-find oversized shirt, please don't hesitate to contact us - we'd be happy to help you with a custom print!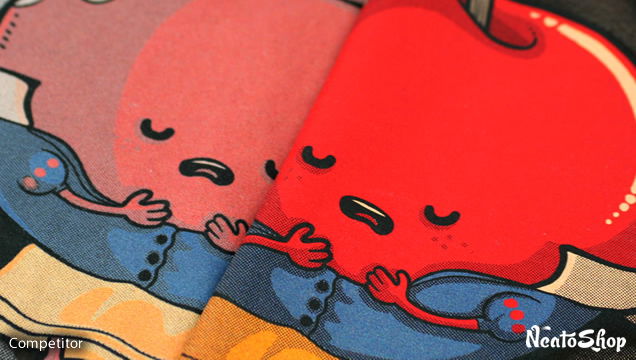 Quality Matters
See side-by-side comparison ›