Ugly Christmas Sweater T-Shirts in Big and Tall 3XL 4XL 5XL 6XL 7XL 8XL 9XL and 10XL
Fantastic tees inspired by Ugly Christmas Sweaters in Big & Tall sizes
Looking for something fun to wear to your office's Christmas party? How about something so ugly they're beautiful? Check out NeatoShop's wide selection of Ugly Christmas Sweater-inspired T-shirts. They're easier to wear than actual sweaters (and less stiflingly hot, too!). Wear 'em in long-sleeve shirts or even sweatshirts for the full effect. Choose from hundreds of pop-culture inspired designs, created by indie artists from around the world.
Our Ugly Christmas Sweater tees are available in a range of inclusive sizes, including our specialty: Plus Sizes and Unisex Big and Tall sizes up to 10XL. Worldwide shipping available.
Unisex/men's and Ladies Slim Fit T-shirts: S M L XL and 2XL
Big and Tall T-shirts: 3XL 4XL 5XL 6XL 7XL 8XL 9XL and 10XL
Curvy/Plus Size T-Shirts: Size 1 (14/16), Size 2 (18/20), Size 3 (22/24), and Size 4 (26/28)
Youth Sizes: S M L XL and 2XL
Baby Snapsuits: 6 mo., 12 mo., 18 mo., and 24 mo.
Toddler Shirts: S M L XL and 2XL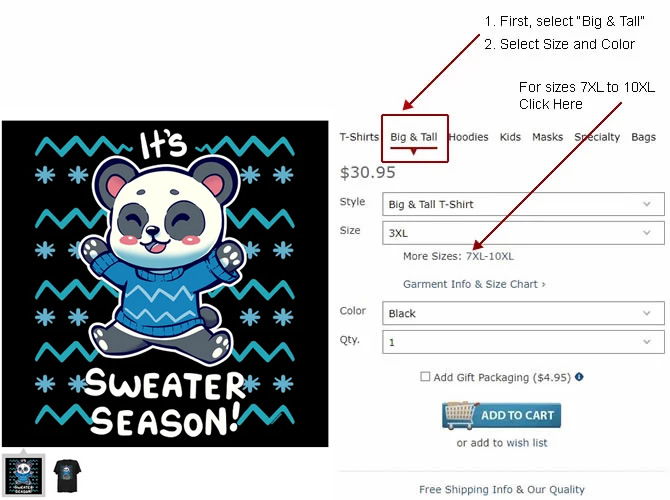 We know that one size does not fit all. If you'd like an Ugly Christmas Sweater-inspired shirts in a hard-to-find size, we'd be happy to help with a custom print!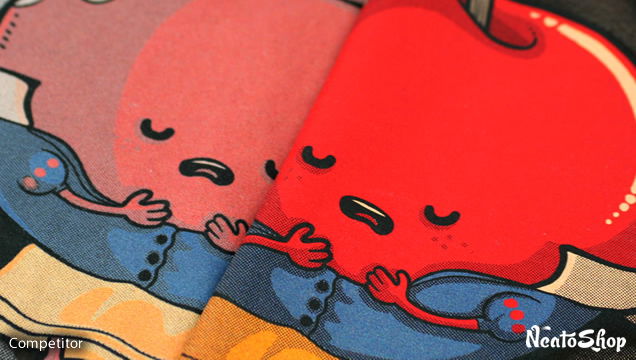 Quality Matters
See side-by-side comparison ›