NeatoShop Customer Reviews
Our customers love NeatoShop's high print quality! Check out what they've said in online review sites below.
See also: Artist Reviews | Side-by-side Comparison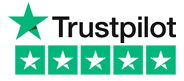 Awesome shirts even in 10x

Awesome shirts even in 10x great material and lots of great designs to choose from. I recommend the site to all I encounter that love the shirts. Take a look at what they have, they won't disappoint.


Excellent customer service!!

I have to share my experience with NeatoShop. First off, the t shirts are excellent quality both the shirts themselves and the prints. These prints will last a very long time. Secondly, my customer service experience with them was excellent. I had trouble with the fit of the shirts as I often fit between sizes and I'm not sure what to order. I reached out to NeatoShop with my issue and I got a reply right away from Alex. He understood my problem and gave me a few options to solve it. I got a larger size sent out right away and they even covered the shipping! Based on the quality of material and the excellent customer service I will definitely be purchasing from them again in the future.


Superior Quality & Customer Service

NeatoShop stands out to me because their shirts are really high quality. The color of their prints really "pops" and it seems like it will survive many years of wear and tear.

Also, NeatoShop's customer service is outstanding. I misordered and they went out of their way to help me. It's a great little organization!


This is one of the few T-Shirt sites…

This is one of the few T-Shirt sites that service larger individuals. With that said the sizes on larger shirts are a bit smaller than one would get in a big and tall store. So I miss ordered my size. The team was wonderful and not only returned my email almost immediately, but they willingly reprinted both of my shirts, and shipped them to me to make sure that I could wear them. I will be purchasing all of my graphic shirts from this site from here on out. The customer service is 10 out of 10. The shirts are very high quality (heavy weight fabric) not the flimsy shirts from Amazon, or [competitors]. Also the sheer volume of choices ranging spanning every facet of my life is just a treat. Thanks NeatOShop Now I have access to cool shirts for a big guy.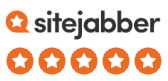 I've Ordered Shirts From A Ton of Places, These Are The Best

Couldn't be happier with my dealings with NeatoShop. From their helpfulness in customizing an existing design, to their delivery of the rush order prior to when it was needed, to the quality of the shirts which are the best I've seen, everything about the process totally rocked. Will definitely be ordering from them again next time we need shirts!


BEST Direct to Fabric print company I've worked with

I've tried a few t-shirt printing companies in the past and none of them have ever gotten it quite right. Some so bad that they agreed to refund my money before I even asked for it. Neatoshop did everything right. The final product matched the original image and there was constant communication leading up to the printing job. This is business stellar with top tier customer service!


Great Company, Great Customer Service

I purchase many things over the internet, and have never written a review until today. NeatoShop has inspired me to do so. I have twice ordered t-shirts from this site and have been nothing but pleased with the experience. Their designs are very creative and when I received my orders the products were spot on. The shirts were well made, designs looked great, and fit exactly as they should. Both times, my orders were shipped to me incredibly fast. I made a mistake on my second order and when I realized I had ordered incorrectly, I emailed the NeatoShop. They responded within 24 hours, and quickly resolved my problem. I will definitely be purchasing from them in the future.


Always awesome prints and great service!

My husband gets so many compliments on his shirts I buy from here! There is an excellent, ever growing selection that perfectly fits his gamer, nerdy, engineering, metal, horror love with witty representation. The ringspun shirts make up probably 50% of his entire closet- they're so soft he basically can't wear anything else.

This week I picked up a few more for Father's Day presents and made a mistake with my order! I reached out and Alex from Neatoshop was happy to help rectify my sleep deprived mistake and my order was corrected and promptly shipped out. I was absolutely ecstatic to have that kind of customer service support first thing in a Monday. Alex saved my most important shirt selection from being unwearable and I can't wait to have the kids give the new shirts to my husband.

My first order was in December of 2014 and I will continue to come back time and time again for the designs, quality, comfort, and service!