Quality Prints on Hoodies & Sweatshirt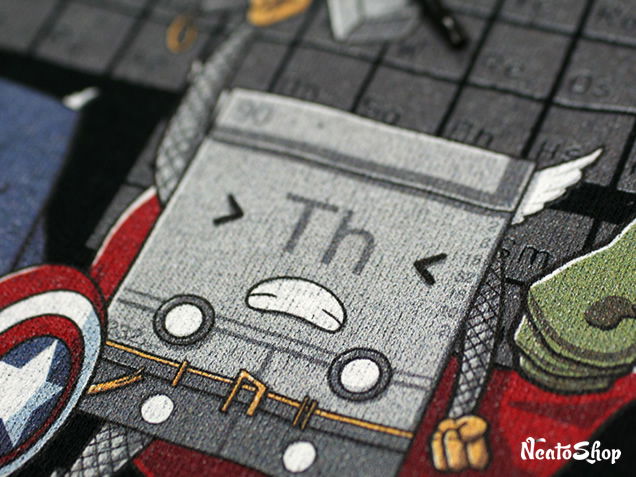 Ask any printer and he'll tell you that the hardest garment to print would be the thick fleece of hoodies and sweatshirts. And if you've ever bought either one of those from our competitor, you know what we mean.
Rest assured that our high print quality extends to hoodies and sweatshirts: you'll find the same sharp prints and vibrant colors in these garments.

See also
Side-by-Side Comparison of NeatoShop's Prints vs. Our Competitor's
Take a look: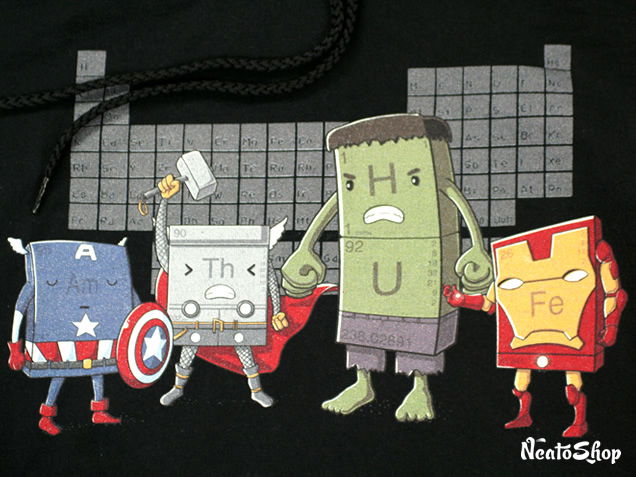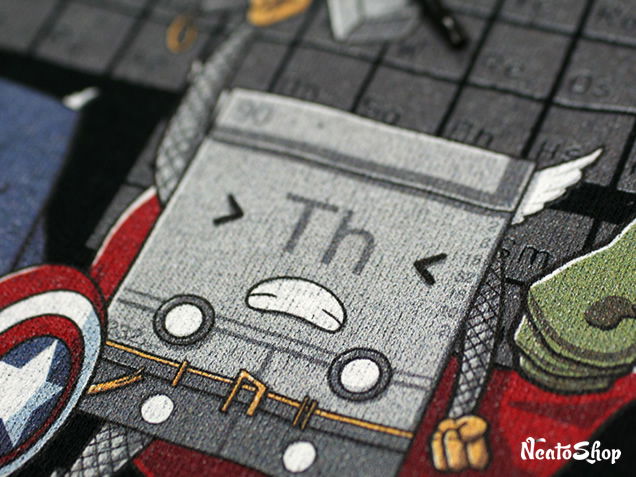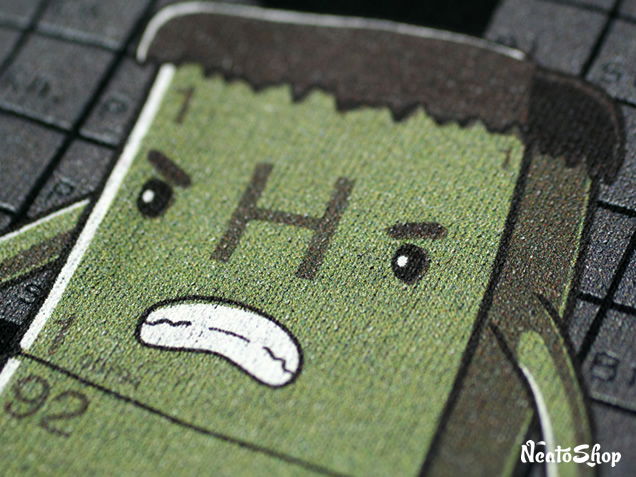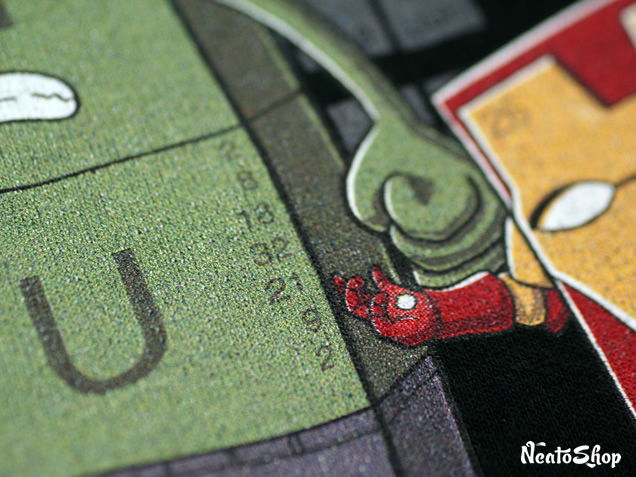 NeatoShop hoodie and sweatshirt's sharp print lets you read those tiny chemical element numbers!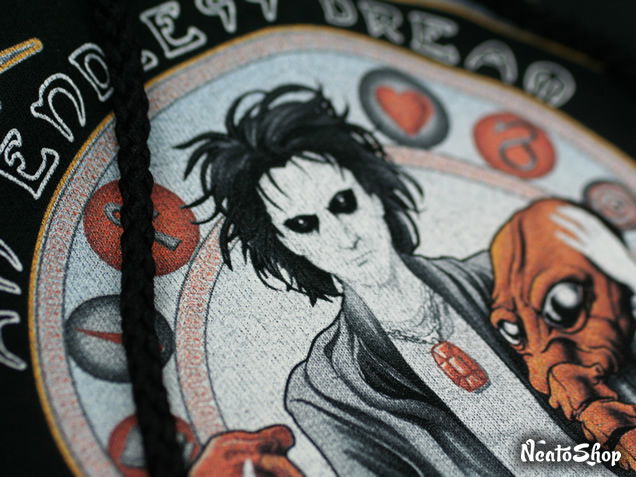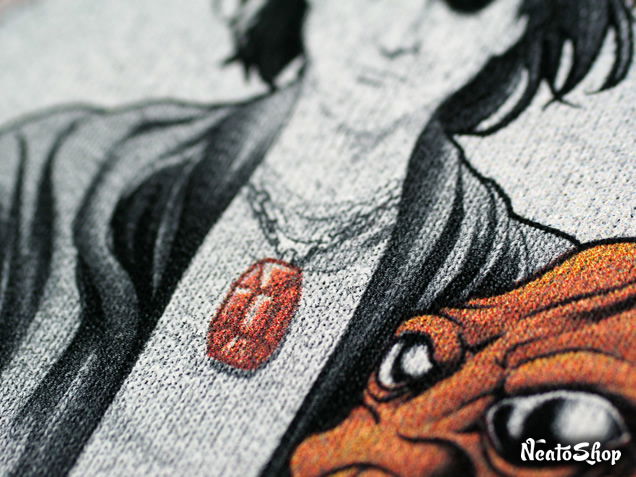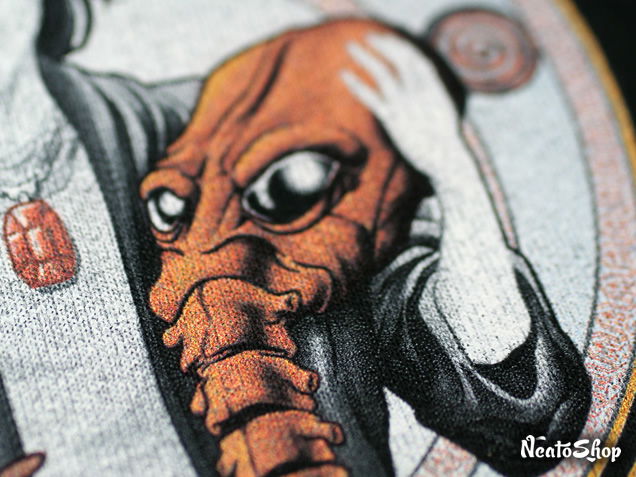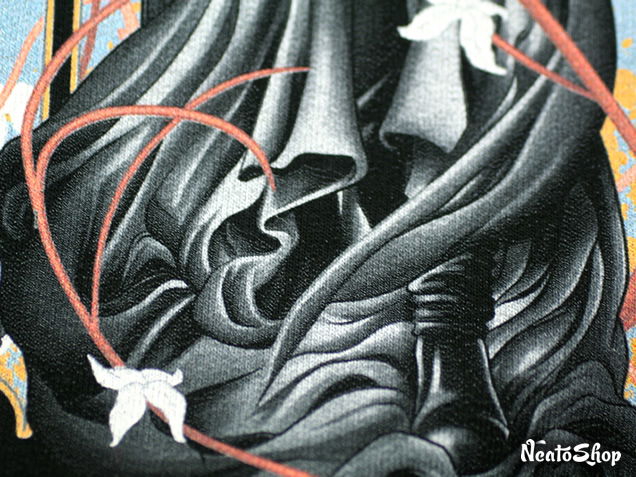 NeatoShop's print shows the smooth color gradient in the Lord of Dream's cape in this hypnotic design by Saqman.